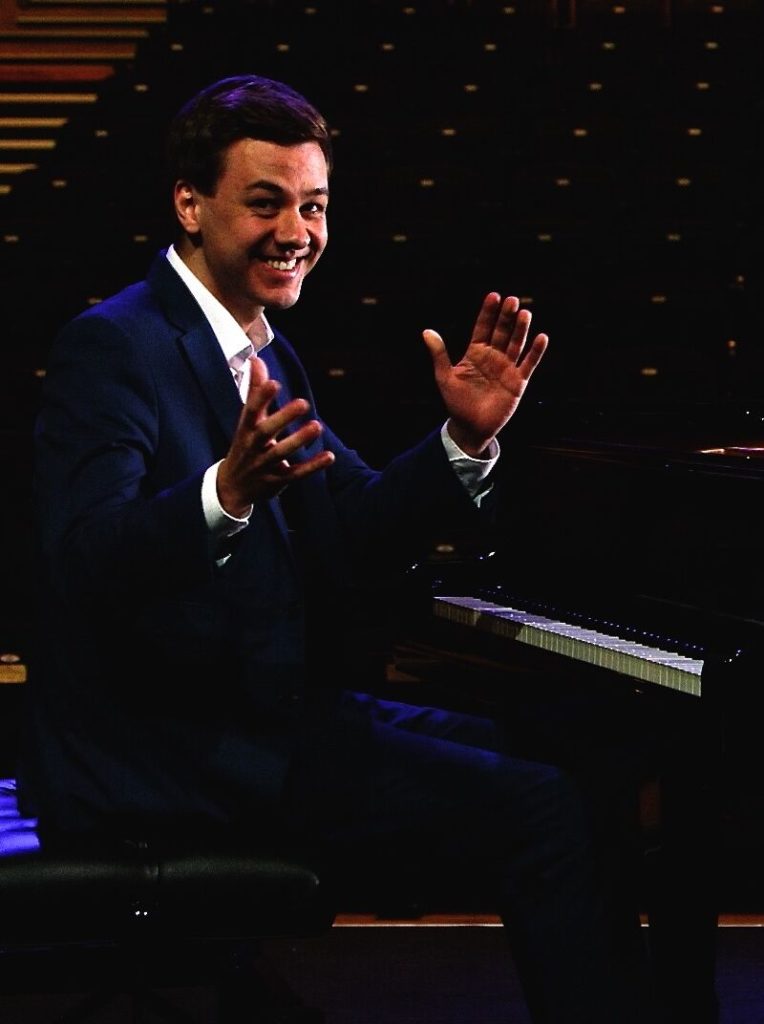 I'm James Harrison, a musical director, track producer and entertainer. I've played piano ever since I could reach one, and have always had a real passion for theatre music. You can find out more about me and my live playing and other projects here.
When producing backing tracks I can work by ear, picking out each instrument/layer from the arrangement of any given recording. I can then replicate, or adapt to suit personal requirements. In fact, I'm able to get my tracks to sound so close to the original recording, I'm often told it's hard to distinguish from the original, or sometimes, better than! I've even had people wonder how I "get rid" of vocals before, having had emails from asking me "Why do you charge so much for pressing the 'remove vocals' button!? Surely it only takes a few minutes?"… I suppose I should take this as a compliment?!
I started dabbling with track production aged around 13 years old (not that I was any good!) being involved in various amateur performances, the backing tracks they used were a disgrace to the music, so this was what inspired me into producing my own, and trying to convince local theatre groups to use them. It proved difficult convincing them to trust a little kid and his keyboard…
Of course back then, I didn't have professional recording equipment, so I would make do with my "good old" Casio keyboard, getting used to arranging music etc. Producing tracks for amateur theatre companies was a great experience and learning curve. I then started to save up for professional hardware/software, whilst teaching myself how to work with all the necessary tools involved when producing music.
Aged 15 (2008) I was given my first professional job by a leading track company, Paris Music Ltd, in which I was commissioned to produce a track from 'The Sound of Music', this resulted in building up more work, and now, I have since produced tracks & arrangements for theatres all around the world, including The West End, working for major production companies, from full show arrangements, to commercial jingles.
High quality backing tracks for musical theatre seem to be very hard to come by, and there is such a high standard in the industry now that performers deserve 100% consistency in any kind of tracks. Therefore, I have made it my mission to provide the very best quality backing tracks I can, so that performers and audiences alike can enjoy the music as it should be heard within a show when live music isn't always available!
To find out about my other services, please click here. If you have any questions/queries or just want some more info please contact me.
Many thanks 🙂
James